Bishop Efraim Tendero is a global ambassador of the World Evangelical Alliance (WEA), which represents 130 countries and serves 600 million evangelicals worldwide. Bishop Ef, as known to many, is a leader of leaders and a pastor of pastors. Previously he served as Secretary General and CEO of the WEA for 7 years and as National Director of the Philippine Council of Evangelical Churches (PCEC) and as President of the Philippine Relief and Development Services (PHILRADS) for 22 years. He received three honorary doctor of divinity degrees from Asian Theological Seminary, FEBIAS College of Bible, and International School of Theology-Asia. He is married to Dr Sierry Soriano-Tendero and they are blessed with four children and two grandchildren.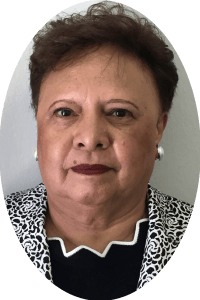 Esme Bowers lives in Cape Town and serves as the chairperson of The Evangelical Alliance of South Africa. She is the Director for the Church In Community Department and has served in many departments of WEA in various capacities including the Leadership Development Institute, Women's Commission, Missions Commission and Religious Liberty Bureau, now serving on the Senior Leadership Team of WEA.
She has served as the International Secretary for the Lausanne movement for 4 years, hosted the 3rd Lausanne congress in Cape Town 2010 and retired as board secretary in 2015. Her passion for seeing a world reconciled to Christ has taken her to many countries as an evangelist and teacher. As a social justice activist she is engaged in issues of racism, sexism and poverty and advocates for the 'Whole Church Taking the Whole Gospel to the Whole World".
In 2012 she established The African Women in Missions Network, is on the leadership team of The Movement for African National initiatives (MANI), and continues to support the work of The Pan African Christian Women's Association (PACWA) training women and men in community transformation.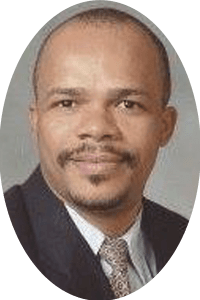 Dr. Vijonet Demero has served the Lord as Senior Pastor of the Church of the Good News of Delmas (2009 to date), Youth Pastor of the Church on the Rock of Delmas (1999-2009), Advisor Board Member (2011-2015) then Vice-President (2015-2019) of the Protestant Federation of Haiti (FPH) and representative of the Protestant Church on the Electoral Council (CEP) of the Republic of Haiti for the period 2015 to 2016.
Vijonet is serving Haiti as Professor of Pastoral Theology, Creative Leadership, and cognition at the Institut Universitaire de Formation des Cadres (INUFOCAD), Pastoral Psychology at the Fisher's of Men Ministries International and Cognitive Psychology at the Faculty of Ethnology of the State University of Haiti.
As scholar, Dr Demero is involved in several research groups among Haitian, Canadian and American universities. He already has several publications including the proceedings of the symposium devoted to the bicentury of Protestantism in Haiti entitled Deux siècles de protestantisme en Haïti (1816-2016) : implantation, conversion, sécularisation, Éditions science et bien commun (ESBC), Québec, October 2017 and the fight against poverty in Haiti, Editions INUFOCAD, Port-au-Prince, October 2020.
As global Christian leader, he believes in people, and committed to serve them, work with them, build their capacity so that they can accomplish God's destiny in their life. In his teaching, he always claims that people can achieve their potential when they are dealing with godly leaders who can constitute a boost for their development.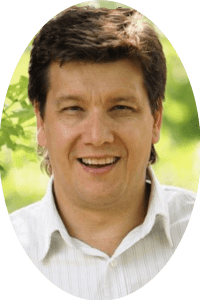 Josué Hugo Fernández was born in San Miguel de Tucuman, Argentina.  In 1986, Josue moved to Buenos Aires to attend the Buenos Aires Bible Institute. In 1989 he became Youth Pastor at the Christian and Missionary Alliance Church of Queens, New York, USA. After that from 1993 to 1995, head pastor in the North of Argentina.
In 1995, Director of Communications and Fund-Raising at Buenos Aires Bible Institute (IBBA) in Argentina, supervised and trained by Dr. Manfred W. Kohl. In 1997, Assistant Pastor of Iglesia Vida Abundante. He returned to IBBA in 2005 as Director of Communications and Fund-Raising. In 2007 joined Overseas Council as Regional Director for LAC region.
Josué and wife Liliana have five children ranging in age from 20 to 27. Dennis (30), Alexis (28), Romina (26), Joan and Giselle (24). From 2008 to 2022 he has been Overseas Council Regional Director for the LAC region, and Langham Partners Scholar Care Coordinator for Latin America and the Caribbean. Effective, July 2022, Josué is Overseas Council Executive Director.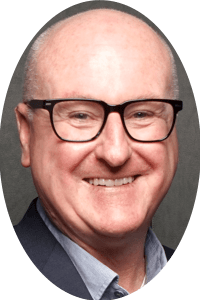 Rev. Joseph W. Handley, Jr., Ph.D. (@jwhandley) is the president of Asian Access. Previously, he was the founding director of Azusa Pacific University's Office of World Mission and lead mission pastor at Rolling Hills Covenant Church. He co-led one of the first multi-national high school mission congresses in Mexico City in 1996 and is a contributing blogger for the Billy Graham Center's Gospel-Life Blog. Joe serves as co-catalyst for the Lausanne Movement in Leader Development and on the advisory teams for the Nozomi Project and DualRach as well as the boards for BiblicalTraining.org and ReIgnite Hope. Joe is helping launch a new global catalyst to raise up and equip one million new harvest-workers annuary called the Galilean Movement. Joe strives to accelerate leaders for mission movements.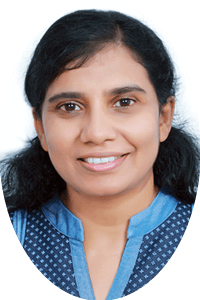 Jessy Jaison serves as a Regional Director of UWM- Overseas Council ministry for South Asia. Prior to this role she served as Professor of Practical Theology and Director of Research and Advancement at New India Bible Seminary, Kerala, India for three decades. Jessy gained her M Th (University of Oxford) and Ph D (Queens University of Belfast, UK) and completed postdoctoral writing projects at Asbury, Fuller and Dallas (DTS) Seminaries in the USA. Experienced in the formal and non-formal streams of theological education, she serves churches and seminaries in South Asia as an educator, author, and consultant. Her ministry association extends to LeaderSource, Re-Forma, Lausanne, ICETE and ATA. Jessy lives in India with her husband Dr. Jaison Thomas, Regional Director for OC South Asia, and the couple is blessed with two sons Abraham and Aquil and their families.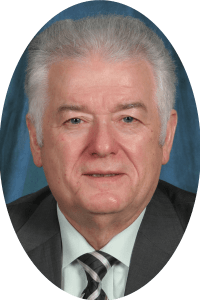 Dr. Manfred W. Kohl had served in many senior roles in theological education and holds the distinction of having personally visited more theological institutions than anyone else in history (495). He has published over 120 books and articles and has received numerous awards and honorary doctorate degrees. He founded World Vision, the well – known Christian Humanitarian Organization, in several European Countries: Re-Forma, which has set a global standard for non-forma theological education: the Galilean Movement, calling for annually an additional 1 million women and men for biblical ministry and co-chairs the Integrity Commission of the World Evangelical Alliance and the Lausanne Movement.
Dr. Kohl lives with his wife Dr. Barbara Kohl in Nova Scotia, Canada. They have two married sons and six grandchildren.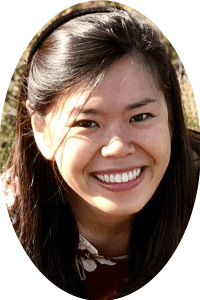 Dr. Peirong Lin is a theologian and a passionate human development professional. Since October 2018, she has been the Human Resource Director and Research Coordinator for the World Evangelical Alliance's Department for Theological Concerns. From March 1, she will assume her new role of WEA Deputy Secretary General for Operations.
She brings with her a unique mix of praxis and theory. Besides working with World Vision in the Asia Pacific region, she has studied in university institutions in three different continents majoring in different academic disciplines with a Bachelor's degree in Business Administration, a Master's degree in Organizational Leadership and PhD in Theology and Religious Studies.
Peirong enjoys working alongside diverse groups of people, listening closely to their different voices and bringing them together to reach their common goals. Native to Singapore, Peirong grew up in a multi-cultural and religious context. She is married and lives with her husband and son in Niederkassel, Germany.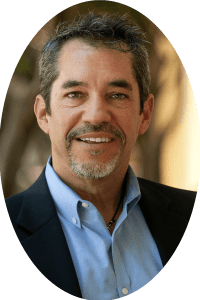 Dr. Michael A. Ortiz serves as Vice President for Global Ministries and Associate Professor of Missiology and Intercultural Ministries at Dallas Theological Seminary. He oversees the Seminary's language programs (Chinese and Spanish), free online programs, international student development and discipleship, research on global pastoral training, and the worldwide training of pastoral leaders through DTS.
Michael was born in New York City to Cuban immigrants. After receiving a law degree from Southern Methodist University in 1988 and developing his practice in Florida, he submitted his life to Christ. In 2015, he received his PhD in Theological Education from Seminario Teológico Centroamericano (SETECA) following his ThM in New Testament from Dallas Theological Seminary in 2008.
He also currently serves as International Director for the International Council for Evangelical Theological Education, and the Vice President for the South Central Region of the Evangelical Missiological Society. He's been married to Kathy for over thirty-five years, and they have two adult children.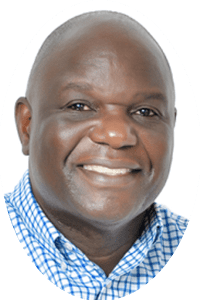 Dr. Lazarus Phiri was born and raised in Zambia. He has had the opportunity to train in Accounts and Business Studies, Pastoral Ministry (BSc), Inter-cultural Studies (MA) and Theology and History of Mission (PhD).
He currently serves as the Missiologist-at-Large with Pioneers mission organization and Acting-President (Vice Chancellor) of the Evangelical University, (formerly Theological College of Central Africa) in Ndola, Zambia. Lazarus is married to Rachel Melhorn Phiri and they have two sons. Jeremiah and Immanuel.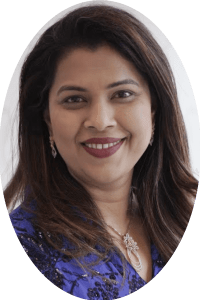 Snehal Pinto is an educationalist with a rich experience of over fifteen years in various capacities including teaching and leadership. She started out as a primary school teacher and moved up the career ladder to take on various leadership roles. She has completed her Doctorate in Education from the Nova Southeastern University, Florida, USA. She is a former President of the Association of Schools for the Indian Schools Certificate and has been a member of the Executive General Body of the Council for the Indian School Certificate Examinations. She is considered as one of the foremost professionals in the K-12 sector in India.
As a result-driven leader, she has made a significant contribution in enhancing the teaching-learning process in order to develop effective student engagement. Her focus has been professional development, assessments and leadership. With experience across various state and national boards which include Central Board of Secondary Education (CBSE), Indian Certificate of Secondary Education (ICSE/ISC) and also of International Baccalaureate (IB) and International General Certificate of Secondary Education (IGCSE), she is responsible for leveraging strengths across all of these for improved school performance.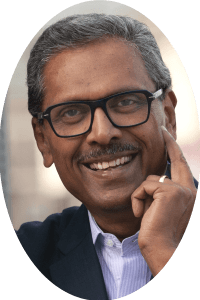 Dr. Ramesh Richard serves as founder/president of RREACH (Ramesh Richard Evangelism and Church Health) and professor of Global Theological Engagement and Pastoral Ministries at Dallas Theological Seminary.
A global proclamation ministry, RREACH envisions changing the way One Billion Individuals think and hear about the Lord Jesus through evangelizing opinion leaders and strengthening pastoral leaders primarily of Asia, Africa and Latin America. Dr. Richard has presented God's Word to large numbers of people through personal and media proclamation and trained thousands of pastoral leaders in more than 100 countries for the local proclamation of God's Word. RREACH founded TOPIC (Trainers of Pastors International Coalition) in 1997 to champion the cause of nonformal pastoral training. In 2016, RREACH convened the first Global Proclamation Congress for Pastoral Trainers to accelerate the training of pastoral leaders to preach, live, think and serve biblically.
Dr. Richard holds a ThD in Systematic Theology from Dallas Seminary and PhD in Philosophy from the University of Delhi. He and his wife, Bonnie, have three children and three grandchildren and currently reside in Dallas, Texas, USA.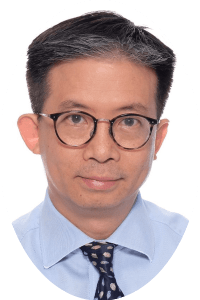 Francis Tsui has extensive experiences in financial advisory services, family office and wealth management, as well as direct investment and business development consultancy. Since 2000, Mr. Tsui has founded and served as the President and Director of DMC Investment Co. Ltd., a private investment company in Hong Kong. He also has wide experiences as INED with listed companies listed on the American Stock Exchange and the Hong Kong Exchange for over a decade.  Francis is also one of the Founding Members of the Hong Kong Professionals and Senior Executive Association.
Francis was born and raised in Hong Kong. He holds multiple higher degrees from the Hong Kong University, University of Hawaii and Luther Seminary in history, business administration as well as leadership studies. Although Francis works in finance, he also has been actively involved in mission across Asia for many years. He has served as International President of Asian Outreach before becoming the Chairman of the Board of Asia Church Missionary Society headquartered at Kuala Lumpur, Malaysia, and in 2018, joined the Board of Directors at Asian Access based in California, U.S.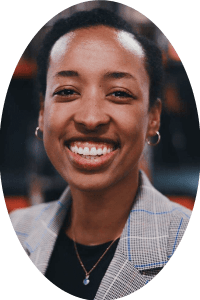 Cassandra Vilmenay is originally from California (USA) and was brought up in her father's homeland of Haiti where her family served in church ministry – pastoring and planting churches.  Spending time in multiple cultures and church contexts gave her an appreciation for the beautiful diversity of the Global Church from a young age.  Since pursuing a bachelor's degree at Cornell University, she has divided her time between vocational ministry and the marketplace.  Her current role with Barnhart Crane & Rigging gives her a unique opportunity to blend those experiences daily.
She is deeply passionate about seeing organizations across industries function as vehicles for human flourishing led with empathy and intentionality.  Leadership Development is a key piece of that work.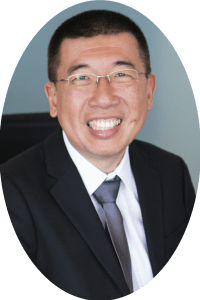 Glenn Yu is the CEO of SEAOIL Philippines, Inc., the leading and largest independent fuel company in the Philippines. He is regarded by everyone in the organization as the innovative, God-centered, and family-loving leader who encourages employees to strive for excellence and live with integrity both in their personal and professional dealings.
Aside from his engagements for the company, Glenn makes time for civic works. Among these is being the president of Pamilya Muna Pilipinas, a non-profit organization that aims to strengthen families – the building blocks of society, by empowering Filipino parents through workshops, group discussions, and counseling, among others.
Glenn is married to Jackie and both are part of Christ Commission Fellowship where they serve as discipleship group leaders. They have been married for 21 years and have 5 children. As a couple they desire to intentionally disciple their children for them to know and have a personal relationship with the Lord.
He holds a Bachelor's Degree in Chemical Engineering (Cum Laude) from the University of British Columbia, Vancouver, Canada.